Check these engineering marvels, built to provide solutions to chronic traffic congestion problems
Interchanges allow free flow of vehicles, putting aside the need to stop at traffic lights or roundabouts. But sometimes, they can be extremely complicated with many junctions and even several levels (the so-called stack interchanges). The most complicated ones are usually nicknamed 'Spaghetti Junctions', a term that originated in an 1965 article regarding the construction of the Gravelly Hill Interchange (see below).
The Gravelly Hill Interchange is the original 'Spaghetti Junction', located in Gravelly Hill area of Birmingham, UK. It opened in 1972 and although it is not quite as big as others around the world, it is a very well-known and large interchange in England.
2. Tom Moreland Interchange, Atlanta, Georgia, is also nicknamed "Spaghetti Junction" by the locals. This junction is a stack interchange at the intersection of Interstate 85 and Interstate 285, northeast of Atlanta, Georgia and opened in 1987.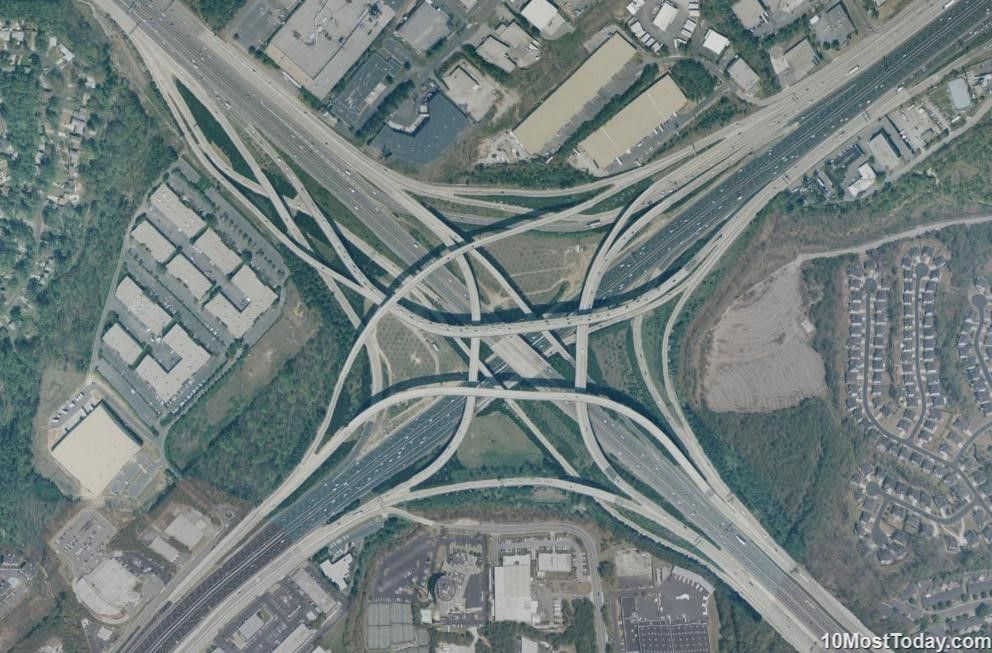 3. Puxi Viaduct, Shanghai, China is perhaps the only stack interchange in the world with six levels. It is located in Puxi – the historic center of Shanghai, and connects Nanbei Road and Yan'an Road
4. Ras al Khor Crossing in Dubai, UAE
In a city with heavy traffic problems, this project was a significant step forward, replacing the Interchange n. 1, at the intersection of Highway Sheikh Zayed Road and Doha Street, allowing free traffic access in all directions.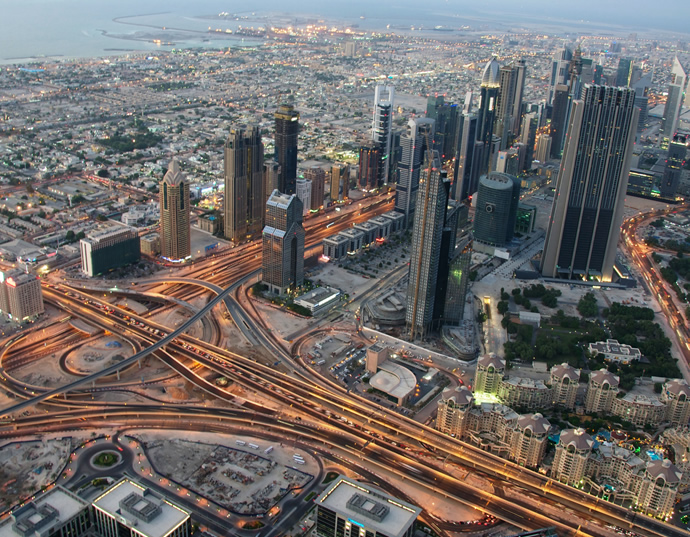 5. Judge Harry Pregerson Interchange, Los Angeles, California – The intersection of Interchange 105 and Interchange 110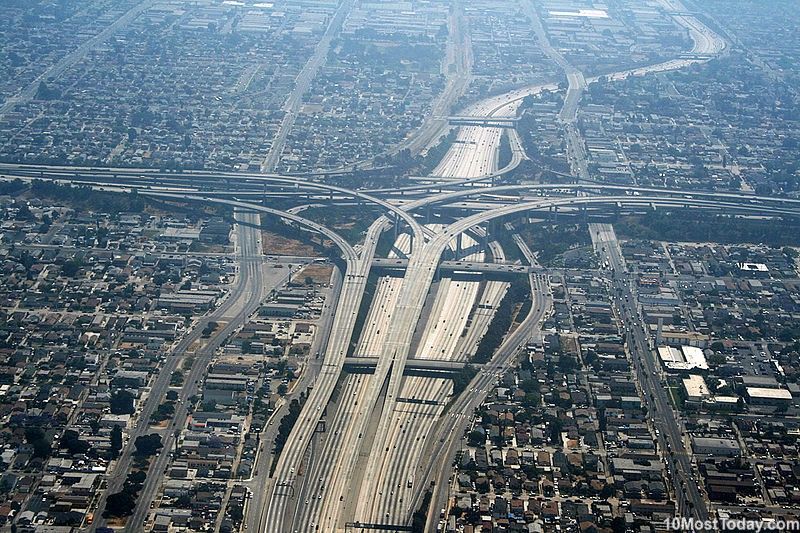 6. Shanghai's Nanpu Bridge Interchange is the second one from China in this list. It is a double twist multi-lane highway convergence that exits onto a suspension bridge.
7. The Dallas High Five Interchange is one of the first five-level stack interchanges built in Dallas, TX. Located at the junction of the Lyndon B. Johnson Freeway and the Central Expressway (US Highway 75), it replaces an antiquated partial cloverleaf interchange constructed in the 1960s.
The $261 million project started in 2002 and was completed in December 2005, and is considered to be one of "The World's 18 Strangest Roadways" because of its height (as high as a 12-story building), its 43 permanent bridges and other unusual design and construction features. In 2006, the American Public Works Association named the High Five Interchange as "Public Works Projects of the Year".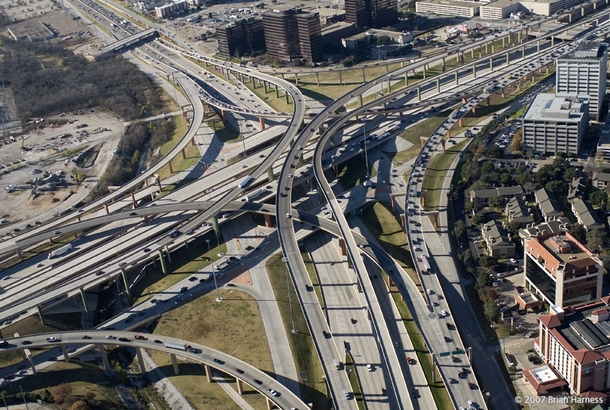 8. Takao San interchange in Japan is the entrance/Exit 35 of Ken-o Expressway, a highway that will form a full outer ring road of Tokyo. It partially opened on March 25, 2012 and was formerly called Hachioji-Minami Interchange.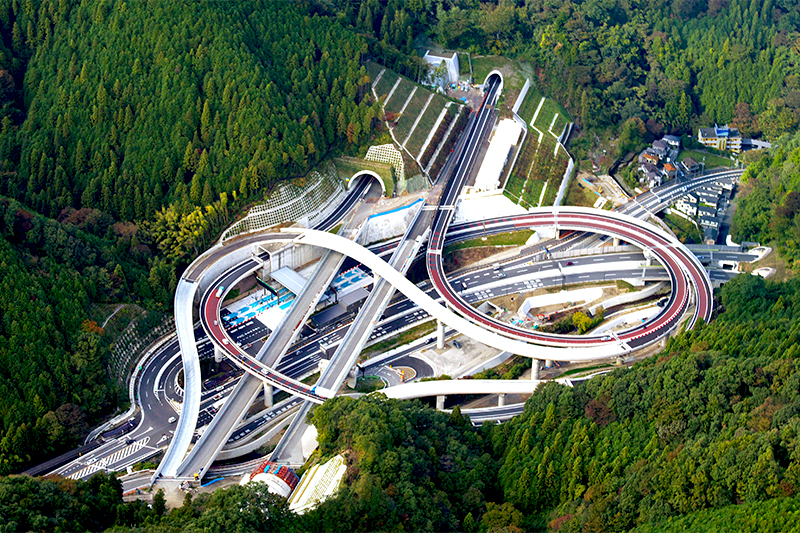 Want to read more like this story?